Abroad Advice Educational Consultancy Services
Odessa National Medical University
Academic Strength and Environment
Odessa National Medical University "ONMU" is the largest Medical University of Ukraine and one of the Oldest Medical University of Eastern and Western Europe. September 1, 1900 Medical Faculty was opened in Odessa under the Great Russian Imperial University "Novorossysk University".
At that time world known Scientists were working for Novorossiysk University and they paid their great attention to Medical Faculty in Odessa. Before opening of medical faculty in Odessa, the new buildings were built for Classes and Clinics by great architectures of Russian Empire.
The Scientists of Medical faculty of Odessa played the great role in achievements in medicine to provide high standards medicine in Ukraine and Russia. In 1922 Medical Faculty of Novorossiysk University in Odessa was reformed and was given the Status of Higher medical Institution and was renamed to "Odessa Medical Institute". After independence of Ukraine 1993 Odessa medical Institute was given highest 4th level of Accreditation and was renamed to "Odessa State Medical University" and in 1997 got the National status and was renamed to "Odessa National Medical University".Odessa National Medical University was the first among medical universities in Ukraine who got the National Status in Ukrainian Medical Universities. Odessa National Medical University is the most prestigious medical university in Russia, Ukraine and Europe to study Medicine, Dentistry, Pediatrics, Pharmacy, Nursing, Postgraduate Education and Clinical residency program.
Admissions Open for Intake-2017
| | |
| --- | --- |
| | M.D. Physician (Undergraduate program) |
| | |
| | |
| | |
| | |
| | |
| | |
Odessa National Medical University is one of the members of International and European Associations of universities and The United Nations Educational.Today ONMU remains one of the leading medical universities in Ukraine. It is a member of the International Association of Medical Universities and the high standards of training at the institution are well recognized throughout Europe and America.
The UG course in General Medicine is of 6 years duration and is conducted in English / Russian / French medium. Those who adopt for course in Russian Medium shall undergo Preparatory course (Russian language course) of one year duration, which is in addition to 6 years. After completion of 6 years of UG course student is conferred with "MD Physician" degree, which is equivalent to M.B.B.S in India.
ONMU has more courses in English Medium than most other Universities in Ukraine. In addition to the Under-Graduate Degree courses in Medicine and Dentistry and several specializations for Post-Graduate Medical Education.
SYLLABUS AND EXAMINATION.
The studies are carried out in accordance with the new syllabus, which was issued in 1996/1997. Within the week there are 5 working days; Saturday and Sunday are off days. The studies are scheduled from 800 to 1600 hours. The student's working week comprises 54hours, within this time period there are 36 lecturing hours and 18 hours for independent work.
The examination results are assessed from 5 to 1 (5 is "excellent", 4 is "good", 3 is "satisfactory", 2 is "unsatisfactory").
The final state examinations on all disciplines according to the syllabus are held on within on system through 2 stages:
The successful students who will complete study of six years, will be awarded medical degree after passing the state exams. There is a wide range of specialization available in the public and private sectors, involving research, academic medicine, public health, clinical medicine and other areas. Specialties include Cardiology, Oncology, Pediatrics, Psychological Medical, Surgery, Pathology, Public Health, General Practice and many others.
Most doctors complete postgraduate training in their chosen specialty. Medical is a respected, rewarding, and truly international career. For the entry requirements please visit the Rules of admission page.
Every student studying at ONMU undergoes one year of clinical rotations in subjects such as Internal medicine, pediatrics, surgery, obstetrics and gynecology and other additive subjects during their final year of education.
The certificate for the same can be obtained from Ukrainian Medical Council and Abroad Edwise helps its students to obtain the same.
The Internship declares any student completing the curriculum as a complete doctor and the same is accepted all over the world except India.
In India a student has to finish his screening test and undergo a compulsory rotatory internship in India before he/she gets his permanent registration in Medical Council of India or license to practice as a physician.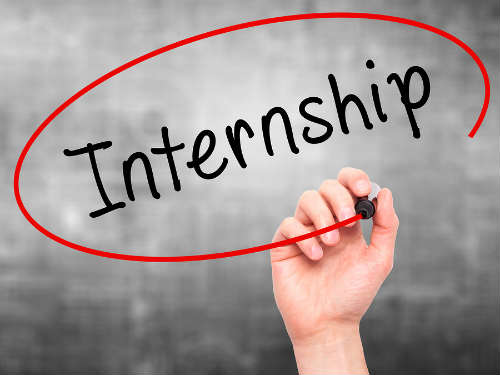 For Admission To Undergraduate Program Following Are The Eligibility Requirements:-