Abroad Advice Educational Consultancy Services
Angeles University Foundation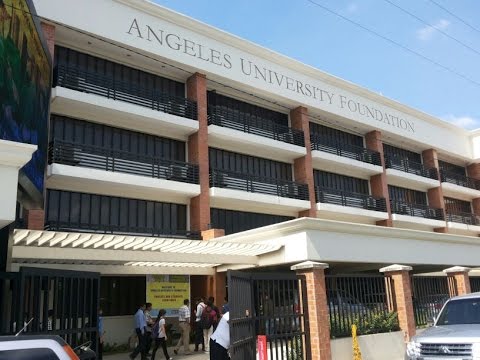 Angeles University Foundation is a Roman Catholic University situated in Angeles City, Philippines. Angeles University Foundation is an Educational Institute established on May 25, 1962.
Angeles University Foundation is the best choice to pursue MBBS in the Philippines and the university is a pioneer in health science education in the Philippines.
The admission process of the Angeles University Foundation has started and the last date of submitting the applications will be 15th July.
| | |
| --- | --- |
| | M.D. Physician (Undergraduate program) |
| | |
| | |
| | |
| | |
| | |
| | |
| | |
| | |
(Abbreviated as AUF), is a private, non-profit Roman Catholic university in Angeles City, Philippines and it is considered as the premiere university of Central Luzon region of Philippines established in 1962 by Mr. Agustin P. Angeles, Barbara Yap-Angeles and family. After only less than nine years of operation, the Institution was granted University status on April 16, 1971 by the Department of Education, Culture and Sports. It is one of few Philippine universities granted autonomous status, with a number of its degree programs having been duly recognized as Centers of Excellence and Centers of Development by the Commission on Higher Education (CHED).
Today, AUF has the highest percentage of faculty with graduate degrees in the Central Luzon region, and among the highest in the Philippines.
Acknowledged for their expertise and integrity, AUF faculty members play an active role in elevating the standards of Philippine education through their involvement as accreditors, technical panelists and board specialty examiners.
The campus is located along MacArthur Highway in Barangay Salapungan, Angeles City. The campus is urban in setting, and it is located within the business area of the city.
The Angeles University Foundation School of Medicine started its operations in June 1983, with an authorized quota of 150 students and a faculty of 18, 8 of whom have had an average of 20 years teaching experience.
The AUF Doctor of Medicine program is the only PAASCU accredited program in Central Luzon. It was the first in the region given ISO 9001-2000 certification by TUV-SUD in 2008 and the only one north of Manila that is ISO 9001-2008 certified by TUV-SUD. AUF has the greatest number of PAASCU accredited programs in Central Luzon region.
The AUF Doctor of Medicine program has produced outstanding board performance in the Philippine medical board exam, stellar performance at the Medical Council of India's Screening Test – FMGE, and a 100% pass rate in the 2014 Nepal Medical Council Screening Test. As a result, an increased number of Indian students are now enrolled in the AUF BS Psychology program leading to the degree Doctor of Medicine.
Inspired by the teachings and tradition of the Catholic Church, Angeles University Foundation envisions to emerge as a center of excellence in instruction, research, and community extension services in the region and in the global community.
AUF School of Medicine hosts a number of student organizations to foster better knowledge along a with sense of community service. Few of them are
Medical Student Council The AUF SOM Medical Student Council aims to serve as the collective voice of the student body, inspire innovation, foster cooperation, provide a forum for ideas, and promote action to empower students to become the best physicians of the future.
Angeles Medical Surgical Mission Society The AMSMS is the community service organization of medical students aimed at providing free health care to poor patients.
AUF SOM attracts more international students and has been one of the most successful institutions in producing Doctors for the US Healthcare Workforce
AUF SOM is accredited by Association of the Philippine Medical Colleges, Philippines, Commission of Higher Education-CHED, Etc. It was also granted Autonomous Status
AUF SOM is approved and listed with MCI, WHO, WDOMS, ECFMG and FAIMER IMED-USA, MCC-Canada, GMC-UK, etc
AUF SOM is approved by State Medical Boards of New York, California, Illinois, etc meaning their graduates can practice in all the states in USA
AUF School of Medicine is affiliated with On-Campus Angeles University Foundation Medical Center (AUFMC) and many other hospitals with a combined capacity of over 1000 beds for Clinical rotations
AUF SOM's location in the Tropical region and Philippines' policy of not over-restricting medical students in hospitals are major benefits for Indian students since they get excellent Clinical exposure of tropical diseases which are similar to Indian disease pattern.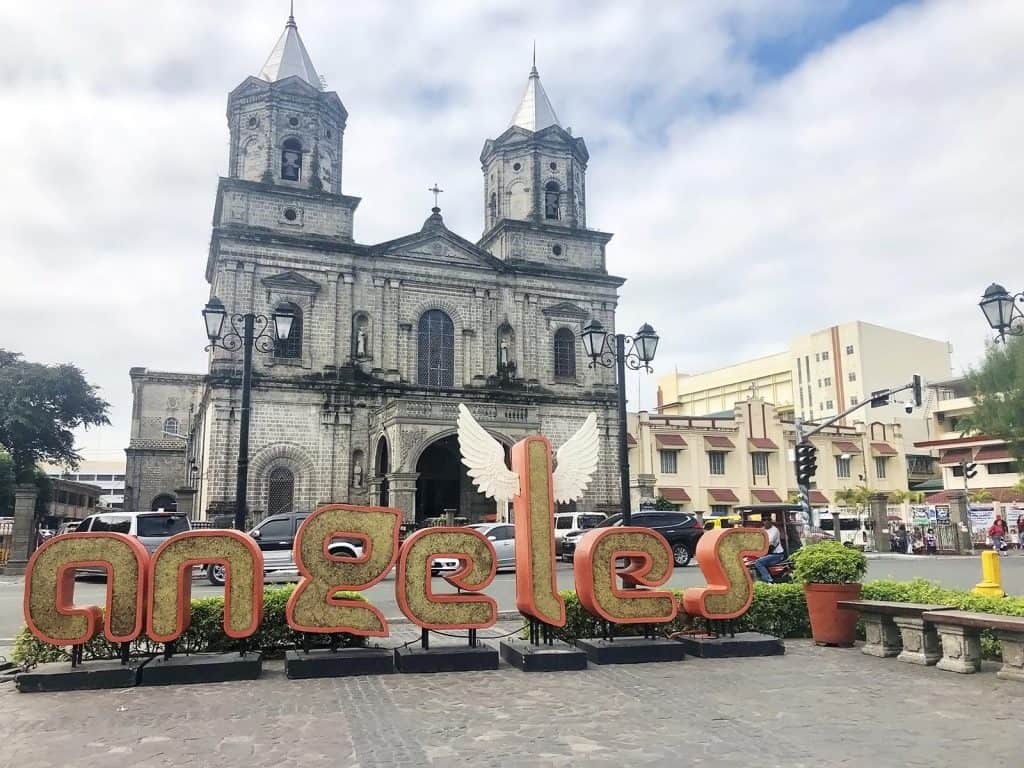 Angeles city is situated in the Philippines, Pampanga province in Central Luzon Region.
This Angeles city is known for its high concentration of Casinos and nightlife.
Best places to explore in Angeles city are –
Why Study MBBS at Angeles University Foundation?
Students have to set in the following eligibility criteria to get admission to the Philippines for MBBS:
Following are the steps to take admission for MBBS in Philippines