Abroad Advice Educational Consultancy Services
Emilio Aguinaldo College, Manila, Philippines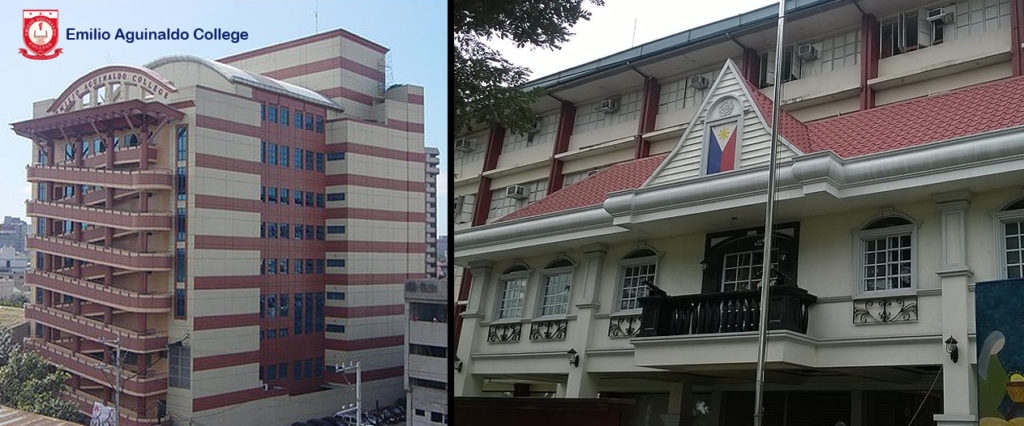 Academic Strength and Environment
Emilio Aguinaldo College (EAC) was founded in 1951 under the name of Marian School of Midwifery. After that it was changed to Emilio Aguinaldo College of Medicine in 1973 and it has two campuses in Manila city and Cavite. It is approved by Commission of Higher Education (CHED) Philippines.
Emilio Aguinaldo College is an outstanding institution for medical education and health research. As such, the School shall provide an education and scientific environment that prepares the students to become professionally competent, socially-relevant and compassionate physicians with a strong commitment to lifelong learning. It is also committed to undertake relevant reforms on medical education in response to changing national and global health needs and scenarios, as well as newly generated medical information.
The School of Medicine is staffed by dedicated, respected and competent academicians, as well as clinicians who are well-known in their fields of specialty. It implements an outcome-based, synchronized curriculum, with early clinical integration and emphasis on interactive learning process. It also boasts of well-equipped classrooms, basic science and skills laboratories and a library. In the past, classrooms, laboratory facilities and offices were all confined at the 9th floor of Building 7, and Building 5. But due to the growing population of both medical students and faculty members, expansion to the EAC Building 7, 10th floor became necessary.
| | |
| --- | --- |
| | M.D. Physician (Undergraduate program) |
| | |
| | |
| | |
| | |
| | |
| | |
| | |
The Manila Med, School of Medicine's base teaching and training hospital, is a tertiary training institution accredited by the Department of Health, an ISO 9011: 2008 certified institution since 2011, and Phil Health accredited Center of Excellence in 2010; a rare distinction among tertiary private and government hospitals in the Philippines. It is competently manned by active and visiting consultants, who are well-respected in their various fields of expertise and committed to teaching both the students and resident trainees during bed-side rounds and conferences In addition to this, the School of Medicine is also affiliated with other teaching and training hospitals like University of the Philippines – Philippine General Hospital (UP – PGH), Ospital ng Maynila Medical Center (OMMC), and the corporate-owned Emilio Aguinaldo College Medical Center – Cavite, which is strategically located in Dasmariñas, Cavite and that is best suited for community health-oriented programs. Community rotations in Pasay City, Metro Manila and selected government units in Cavite, through the Department of Family and Community Medicine, are also included to provide the students a better exposure and learning experience to caring for the marginalized sectors of our society.
EAC is located in Manila, the capital of the Philippines. The population of Manila is over 20 million (2 crores). This is the heart of the administrative and commercial center of the Philippines. The best medical hospitals are located in Manila. EAC is located 500 meters from the Indian Temple in UN Avenue, 9 kilometers from The Indian Embassy and 13 kilometers from the International Airport. The location – advantage is great for international students who get exposed to the best education, culture and hospitals in the Philippines.
The School of Medicine is a competent unit of the Emilio Aguinaldo College. It is committed to the education and training of relevant, competent and compassionate physicians who will be effective health care providers, researchers and teachers imbued with the strong desire to continue the pursuit of knowledge and a deep sense of service to the community and the nation.
The School of Medicine articulates the vision that it will be an outstanding institution of medical education and health research. It will provide an educational and scientific environment that prepares the medical students to become competent humane physicians even as they sustain their own development through opportunities for life-long studies.
Pursuant to the articulated mission and vision of the Emilio Aguinaldo School of Medicine, the College will formulate, implement and evaluate. A relevant curriculum which is community health-oriented as a contribution to the country's effort to provide adequate health care services to the majority of the people.
Programs and training activities that promote academic excellence, scientific and scholarly attitudes, moral values, medical ethics and Christian social consciousness, love of country and respect for Filipino values and tradition, respect for patients' rights and dignity, dedication to a life of learning.
A faculty and support personnel development program that is thoughtful, purposeful and cost-effective in its recruitment, training and management policies, and a resource-seeking program for upgrading and expanding the institution's teaching and learning as well as research facilities e.g., laboratories, library, etc.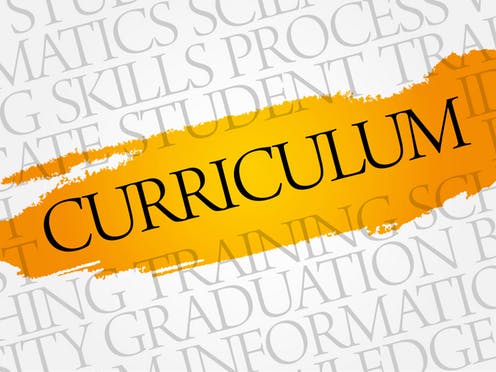 The Emilio Aguinaldo School of Medicine implements the Outcomes-Based Curriculum (2015-2016) in observance with the 10 learning outcomes namely: Demonstrate Clinical Competence; Communicate effectively; Lead and manage health care team; Engage in research activities; Collaborate with inter-professional teams; Utilize system-based approach to healthcare; Engage in continuing personal and professional development; Adhere to ethical, professional and legal standard; Demonstrate nationalism, internationalism and dedication to service; Practice the principles of social accountability. It is a 4-year curriculum leading to the degree of Doctor of Medicine, with an addition of 1-year internship in any APMC accredited hospital.
Hospital and Community Affiliations for Clinical Training.
Affiliations/ Listings/ Recognition's
The Emilio Aguinaldo College of Medicine is listed in The California Board of Medicine. Students of EAC are eligible for licensing in California – USA after complying with the relevant rules and licensing process.
Commission for Higher Education- Philippines(CHED):
Body which authorizes and regulates all Universities and Colleges of higher education in the Philippines. All Universities need to be recognized by CHED, under the Govt. of The Philippines.
Why choose Abroad Advice for MBBS ?
We at Abroad Advice are one of the best record holder education consultants in India. We have a team of expert consultants who offer well-researched assistance and comprehensive counselling for you to make a bright career in the field of Medicine. Abroad Advice has several centers across the subcontinent, and each one follows the uniformly structured way of providing excellent results that ensure a satisfactory experience for our valuable clients. We at Abroad Advice have the experience and resources to ensure you get access to everything that you may require for an MBBS admission in one of the top global universities. Team Abroad Advice works with the applicants like a family and supports them at every step. Years of experience, a skilled and dedicated team and access to a multitude of resources have enabled us to assist hundreds of Indian students to get admission in the top medical colleges in the various European countries.
Advantages of Consulting Abroad Advice