Abroad Advice Educational Consultancy Services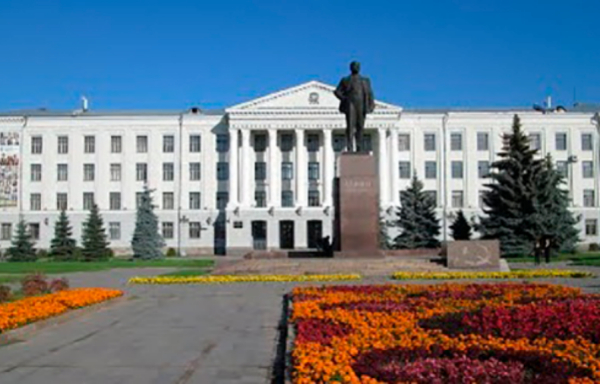 From the time of its founding in 1932, PSkov State University has been a distinguished institution that has provided students with world-class education. Students at PSkov State University have access to a diverse range of courses thanks to the university's large number of faculties and colleges. It doesn't matter if you want to pursue a career in business or law, medicine or teaching, cinema, or any other field, PSkov State University is likely to have a department that is right for you.
It has one of the best MBBS institutes in the city of Pskov, Russia. The university offers well-developed MBBS programs for foreign students with the cult of knowledge, high scientific potential, a strong commitment to research and highly professional training programs. The university trains the specialists at a different level for the benefit to the economic, political, social, cultural development of the society.
The university has more than 20 training and laboratory buildings, 12 student dormitories, 6 assembly halls, 8 gyms, 7 reading halls and 2 electronic reading rooms. Faculty at the university offers proven academic excellence that encourages the students for participating in regional, national, international competitions, conferences and Olympiads.
| | |
| --- | --- |
| | |
| | 6 years (with 1 year internship) |
| | |
| | |
| | |
| | |
| | |
| | |
Pskov is one of the oldest cities in Russia located in the northwestern region of Russia. The city lies on the banks of Pskov and Velikaya river. It occupies the area around 55,300 sq.km.in the lowland of Shelon, Lovat, Velikaya rivers. If you are looking for a quality medical program that will equip you with the knowledge and skills you need to pursue a successful career in the medical field, Pskov State University is the school for you. Offering a wide range of courses that are tailored to meet the needs of medical professionals, the MBBS program is one of the most comprehensive and comprehensive programs in Russia. With top-notch facilities and an experienced faculty, it is a guarantee that you will have a rewarding experience while studying at Pskov State University.
Pskov city has a humid continental climate that influences due to the city's proximity to the Baltic Sea and the Gulf of Finland. Average high temperature of the city is around 10°C and the average low temperature recorded is around 2°C. Summers are moderately warm and winters are relatively long as compared to summers.
The city has a large number of parks and botanical gardens. Governor House, Fomichev's House and the Rodina movie theatre are the centers of attractions of the city.
For a medical student at Pskov State University, the university has a wide range of residence halls that are perfect for students like you. Whether you're looking for an intimate setting with your close friends or want to live in a larger hall with more people, the university campus will have something perfect for you. Plus, the halls come with convenient amenities like kitchens and internet access, so you can focus on your studies and living life to the fullest.
Medical school is one of the most challenging and stressful periods one can go through. But, with hard work and perseverance, it can lead to a successful career in the medical field. Pskov State University's medical program is well recognised and respected, and offers a high-quality education. 
The admission of foreign students is conducted in order as prescribed by the international treaties of the Russian Federation and in accordance with the Ministry of Education and Science of the Russian Federation.
Pskov State University provides the facilities of accommodation and mess for students.
12 dormitories are provided for the students with an accommodation of 544 beds. Out of which 10 dormitories are located in the city of Pskov and 2 are located in the Velikiye Luki. Hostels are provided with the facilities for living, studying and relaxing.
Accreditation and Recognition
Why Study MBBS Course at Pskov State University?
Eligibility for Admission
Russia has been one of the top preferred destinations for international students to pursue their Medical Degree Courses. If you are planning to pursue a medical degree, you should be aware of the eligibility criteria that Pskov State University has laid down for the admission process. Eligibility must be checked by candidates before filling the application form. You must pass the National Eligibility Entrance Exam to be considered for admission to Pskov State University (NEET). It's important to remember that you only need to be eligible for the exam. There is no entrance exams for admission, as the admissions are solely subject to a first come first served basis. 
Students have to set in the following eligibility criteria to get admission to Russia for MBBS:
Following are the admission steps required for applying for MBBS programs at Pskov State University:
Note: Only the notarized copies of documents will be accepted.
Documents Required for MBBS Admission
Applicant must produce original copies of below documents: