Abroad Advice Educational Consultancy Services
Volgograd State Medical University, Russia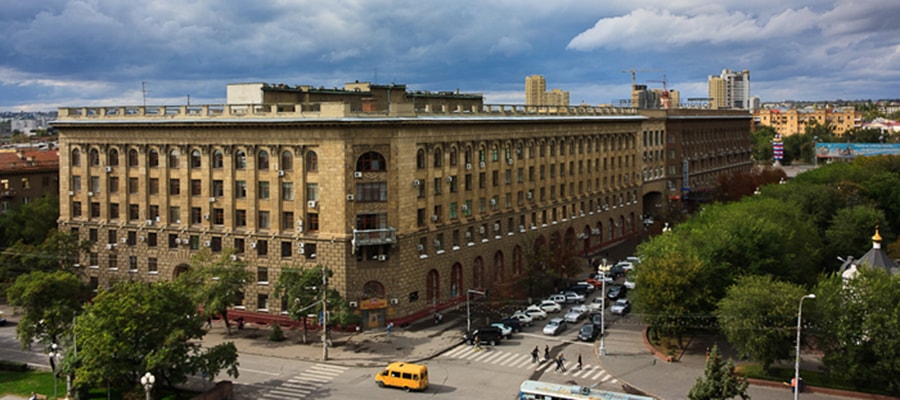 The University was started as Stalingrad Medical Institute and founded in 1935.Later in 1993, this Institute got the status of the Academy. In 2003, the University was given the status of a University and was recognized by the Education Department of Russian Federation. Currently, Volgograd State Medical University is headed by renowned Russian Scientist who is decorated with the honor of Russian Academy of Medical Sciences – Prof. Vladimir I. Petrov.
Volgograd State Medical University is located in Volgograd which is situated in the southern part of Russia on the west bank of the Volga River. The University is accredited by the Russian Ministry for Education for the teaching of both Russian and Foreign students. The University has been training international students since 1962. Since 2000 the Volgograd State Medical University has got an opportunity to teach foreign students in the English language.
The University is listed in the Directory of Higher Medical Schools recognized by the World Health Organisation. It means that the graduates from Volgograd State Medical University can work in any country after passing national examinations of that particular country.
| | |
| --- | --- |
| | M.D. Physician (Undergraduate program) |
| | |
| | |
| | |
| | |
| | |
| | |
| | |
The university has a department for physical training. It includes a gym, sports ground and an indoor mini stadium. During the first two years of study it is compulsory for students to attend physical training after which they can opt for training in different sports. Every year the Indian students and the Malaysian students conduct cricket and football tournaments respectively.Every year the international students conduct their national cultural programs and functions, the famous one being – The Indian Vecher, conducted by the Indian students.
The University has 3 fully furnished hostels with all the necessary facilities for the students.
MBBS in Volgograd, Russia
Since 2000 the Volgograd State Medical University has got an opportunity to teach MBBS program to foreign students in the English medium. Students from 70 countries of Europe, Asia, Latin America have studied at our Academy. Over this period 2500 general practitioners, dentists and pediatricians have been trained for foreign countries. Admission to MBBS in Volgograd state medical university is on the basis of first come first served.
The university is known to have a quality education and low fee structure. Tuition fee for MBBS in volgograd state medical university is 5700 US$ per year (english medium) and 3500 US$ for Russian Medium. Living cost for international students studying MBBS in Volgograd have been estimated at US$ 100 to US$ 150 per month which includes food, communication and travel expenses. Academic year starts from first day of September each year and this year is segregated into two semesters. Duration of MBBS Course is of 6 years. Post graduate courses are of duration three years. After completion of the undergraduate program students are awarded MD degree, which is equivalent to MBBS awarded by the Indian colleges.