Abroad Advice Educational Consultancy Services
Kokshetau State University, Kokshetau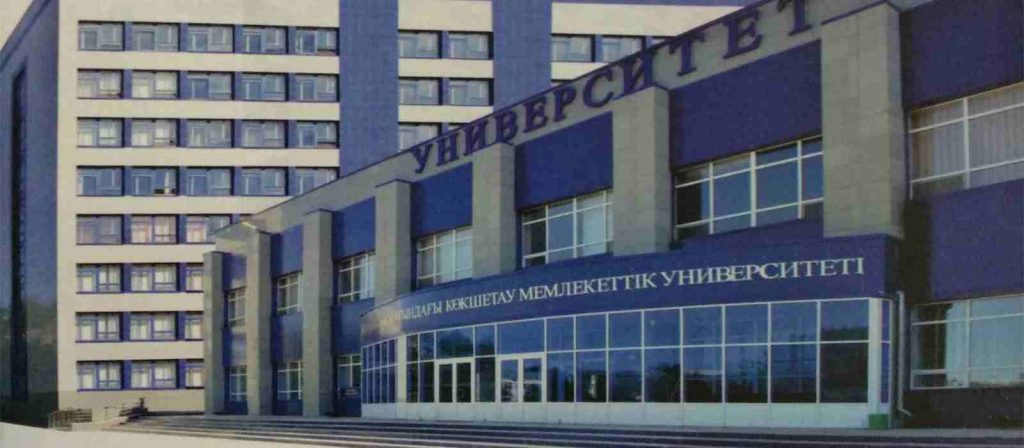 Established in the year 1962, Kokshetau State University is a reputed non-profit institution, located in the city of Kokshetau, Kazakhstan.
It was formerly known as Kokchetav Pedagogical Institute, which was named after the first Kazakh scientist-educator Chokan Chingizovich Valikhanov. In 1996, it was renamed as Sh. Ualikhanov Kokshetau University- an outstanding Kazakh scientist-orientalist, a historian, an ethnographer, a geographer, a folklorist, a translator and a traveller.
Over the years, pursuing MBBS in Kazakhstan has grown into an attractive option for international students; and especially Indian students due to the huge donations and tuition fees that are asked by the Private Indian Medical Institutions. The University offers quality medical education with a combination of theoretical and practical knowledge at affordable rates making it a great choice for international students. Upon completion of studies, the University awards its graduates with degrees that are globally recognized which permit them to practice medicine anywhere in the world. The medical degrees are approved by the Medical Council of India (MCI) and enlisted with the World Directory of Medical Schools (WDOMS).
The University has consistently held its position in the list of Top Medical Universities in Kazakhstan.
Various opportunities are offered to the students during their course duration in order to grow their skills for shaping a better future and becoming accomplished professionals.
The University campus has a world-class infrastructure consisting of well-equipped academic buildings with the latest technologies. The Faculties are highly qualified, who provide quality guidance to the students, along with the needed support.
M.D. Physician
(Undergraduate program)
Faculty of General Medicine (MBBS)
Accommodation arrangements are made for the students in the well-furnished rooms of the hostels. Every necessary housing facility is available for the students in order to make their stay comfortable.
Special arrangements are available for students with various requirements and disabilities. Indian Food is also available in the mess.
The University has a diverse mix of students from different nations, which makes the experience very engaging and exciting. It creates an interactive environment, healthy for students of all nationalities which allow them to appreciate different cultures and values.
The University has a student council for its students along with a sports and recreation complex, debating clubs etc.
The University is always safe & secure. The security department ensures all the proper safety measures are taken for the students, especially for female students.
Interesting Facts about the City- Kokshetau
Location of Kokshetau State University
­­Kokshetau State University is located in Kokshetau. The people of Kokshetau are helpful towards the newbies who come to the city for the first time and are not familiar with the new surroundings. Some of the tourist favorite places in Kokshetau are Lake Kopa for its beach and natural beauty, Muzey Istorii Goroda Kokshetau and Muzey Malika Gabdulina.
Admission process for MBBS course in
In order to take admission in­­ Kokshetau State University a student must have qualified the NEET exam. The students with a score of at least 60 % marks are eligible to study in ­­Kokshetau State University. The subjects requisite to pursue MBBS at ­­­­­Kokshetau State University are Biology, Physics and Chemistry.
The documents required to take admission in ­­Kokshetau State University are:
Visa for MBBS course at Kokshetau State University
The documents required to obtain a visa to take admission in ­­Kokshetau State University are:
Salient features about MBBS course at Kokshetau State University
A student has the following advantages of studying at­­­­­­­­­­­­­­­­­­­­­ ­­Kokshetau State University:
Why choose Abroad Advice for MBBS ?
We at Abroad Advice are one of the best record holder education consultants in India. We have a team of expert consultants who offer well-researched assistance and comprehensive counselling for you to make a bright career in the field of Medicine. Abroad Advice has several centers across the subcontinent, and each one follows the uniformly structured way of providing excellent results that ensure a satisfactory experience for our valuable clients. We at Abroad Advice have the experience and resources to ensure you get access to everything that you may require for an MBBS admission in one of the top global universities. Team Abroad Advice works with the applicants like a family and supports them at every step. Years of experience, a skilled and dedicated team and access to a multitude of resources have enabled us to assist hundreds of Indian students to get admission in the top medical colleges in the various European countries.
Advantages of Consulting Abroad Advice