Abroad Advice Educational Consultancy Services
University of East Sarajevo - Faculty of Medicine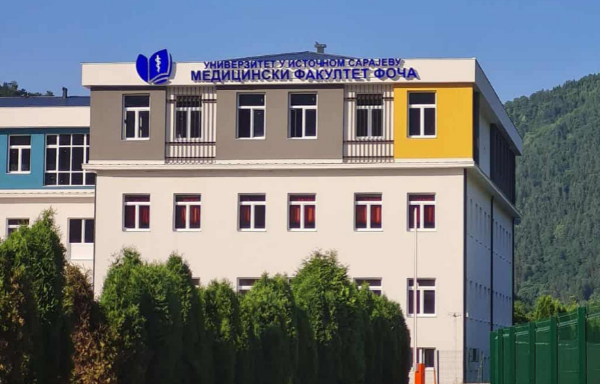 The University of East Sarajevo is a govt. university in Bosnia and Herzegovina. The Faculty of Medicine is located in Foča and was founded in 1993, making it one among the oldest medical faculties to study MBBS in Europe. The faculty of medicine at the University of East Sarajevo has a facility spanning over 6000 sq. meters, equipped with modern infrastructure for high-quality education. The Faculty of Medicine, Foca is a respectable teaching institution and its diploma is highly recognized and accepted across Europe and the world.
The University of East Sarajevo was established in 1992 under the name University of Sarajevo. The University inherits the tradition of the first higher education institutions in the region, dating back to 1882. The teaching process in the University started in the academic year of 1993-94.
Today, it is an integrated university of 17 organizational units – 15 faculties and 2 academies located in ten towns. The Faculty of Medicine in Sarajevo was originally founded in 1944 as the first higher education institution in Bosnia and Herzegovina. In 1993, the faculty came under the University of Sarajevo and had been the same ever since. The faculty is located in Foča town, and it is a highly experienced and recommended medical school to study medicine in Europe.
| | |
| --- | --- |
| | Bachelor Of Medicine And Bachelor Of Surgery (MBBS) |
| | |
| | |
| | |
| | |
| Total tuition fee per year | |
| Accommodation & food (per year) | |
| | |
| | |
Advantages of Pursuing MBBS In University of East Sarajevo
Who is eligible to study MBBS in University of East Sarajevo?
Documents for Application
Why choose Abroad Advice for MBBS ?
We at Abroad Advice are one of the best record holder education consultants in India. We have a team of expert consultants who offer well-researched assistance and comprehensive counselling for you to make a bright career in the field of Medicine. Abroad Advice has several centers across the subcontinent, and each one follows the uniformly structured way of providing excellent results that ensure a satisfactory experience for our valuable clients. We at Abroad Advice have the experience and resources to ensure you get access to everything that you may require for an MBBS admission in one of the top global universities. Team Abroad Advice works with the applicants like a family and supports them at every step. Years of experience, a skilled and dedicated team and access to a multitude of resources have enabled us to assist hundreds of Indian students to get admission in the top medical colleges in the various European countries.
Advantages of Consulting Abroad Advice
Find a Succesfull MBBS Career with Us at University of East Sarajevo