Abroad Advice Educational Consultancy Services
Patan Academy of Health Sciences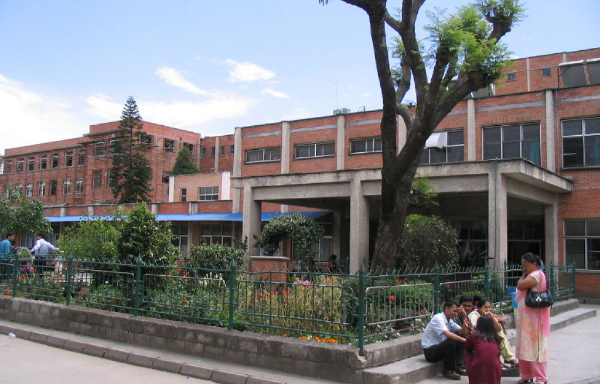 Patan Academy of Health Sciences situated in Lalitpur was established in 2008. The Patan Academy of Health Sciences is a public not-for-profit tertiary academic institution dedicated to improving Nepal's rural health by training health workers for rural Nepal.
Patan Academy of Health Sciences is located in the Patan region of Nepal adjoining Kathmandu. It is a public college dedicated to production of doctors who are ready to serve the needy people of the country. The academy is based at the major teaching hospital for the academy which is Patan Hospital.
The goal of PAHS is that its graduates will not only provide severely needed medical care in rural Nepal, but will also eventually become leaders in health care policy, dedicated to improving the health of the remote and destitute populations in Nepal. Furthermore, PAHS will serve as a model of innovative medical education in a developing country, which can be replicated elsewhere .
| | |
| --- | --- |
| | |
| | 5 years + 1 year of internship |
| | |
| | |
| | |
| Total Course Fees for 5 years | |
| | |
| | 1st Year :- Rs 15,04,500/-; 2nd- 4th Year: - Rs 4,04,500/-; 5th Year : - Rs 3,04,500/- |
Nepal is one of the poorest countries in the world, and the health care available to many Nepalis is clearly inadequate. One of the main reasons for this is the unwillingness of health care personnel, particularly doctors, to serve in Nepal's remote and rural areas. The country's current system of medical education has failed to address this. The Patan Academy of Health Sciences (PAHS) is dedicated to improving the health status of the people of Nepal by producing doctors who are willing and able to provide health care to disadvantaged Nepalis living in  remote or rural areas. The academy initially consisted of a School of Medicine (SoM), which began to teach prospective doctors in 2010.
In the year 2016,  PAHS started its various nursing  programs under School of Nursing and Midwifery (SoNaM) after acquisition of Lalitpur Nursing College in Sanepa which was beforehand running programs from Tribhuwan University (TU), the oldest and the only government institution in Nepal under Institute of Medicine (IOM). The offered programs are Proficiency Certificate Level Nursing (PCL Nursing), Bachelors in Nursing (BN), Bachelor in Nursing (BNS),  Master in Nursing (MN).
In the year 2017, PAHS started in Maters Program in Public Health (MPH) under School of Public Health (SoPH).
In future, PAHS is expected to open a School of  Allied Health Sciences to train other health care professionals
Student life at Patan Academy of Health Sciences
PAHS is unlike any medical institute in Nepal, in fact, it's unlike any other medical institute globally. The difference stems from its mission to improve health care in rural Nepal, and its unique collection of personnel (senior leadership, faculty, international support) and students following through on its goals. PAHS aims to create more than just health care workers (physicians, nurses, midwives, public health workers), it is an institution that is training leaders of rural health care for Nepal.
PAHS has many international friends helping it to reach its mission and goals. Thus, PAHS has many relationships with international medical institutions from around the world. Students are able to get involved with international student exchanges
Leaders cannot be created in passive classrooms with traditional style didactic lectures. At PAHS, the majority of learning happens in small groups discussing problem based and clinical presentation cases. Problem based learning (PBL) and clinical presentation (CP) are styles widely utilized by most developed country medical institutions. These methods require students to be active learners, be self-directed to research cases and to be a team member when teaching and learning from peers. It's an enjoyable learning experience!
Formal lectures are also used to supplement Problem Based Learning (PBL) and Clinical Presentation (CP) tutorials. We use a combination of local and international faculty. Our international faculties are experts in basic sciences (e.g. professors from the USA, Australia, Israel, UK, Korea etc) and renowned clinical, public health and nursing academics. At PAHS, you'll learn from the best in the field. 
Why Study MBBS at Patan Academy of Health Sciences?
Eligibility for Admission
The eligibility criteria to study MBBS at Patan Academy of Health Sciences is as follows:
Students need to have the following documents for the admission process: