Abroad Advice Educational Consultancy Services
Vinnytsya National Medical University / National Pirogov Memorial Medical University,Vinnytsya, Ukraine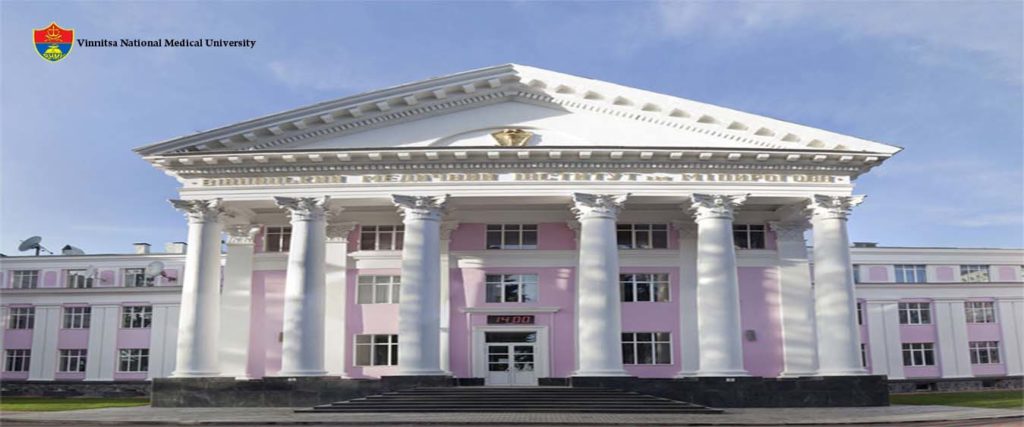 Academic Strength and Environment
Vinnytsya National Medical University (VNMU) is one of the oldest and leading medical higher institutions of Ukraine and former USSR. The University was founded in 1921. All the educational programs of the University are regulated and approved by the Ministry of Education & Science of Ukraine and the Ministry of Health of Ukraine. Degrees and diplomas issued to International students by the Vinnytsya National Medical University are legalized by the Ministry of heath of Ukraine and Ministry of Foreign Affairs of Ukraine.
Vinnytsya National Medical University
 was founded in 1921 In 1960 the educational institution named Pirogov in 1984 was awarded the Order "Badge of Honor". Since 1994 Vinnytsya Medical Institute certified and accredited by the IV level of accreditation was given the status of the University. National gained university status in 2002, the same year awarded by the Cabinet of Ministers of Ukraine and the Verkhovna Rada of Ukraine.
The university high availability of teachers with scientific degrees and titles. Almost one in six university lecturer – Ph.D., professor. Students trained 115 doctors and 600 PhDs. In it are 25 Honoured Scientist of Ukraine, honored worker of higher education and Education of Ukraine, academician of 3 high school of Ukraine, 12 Honored doctors of Ukraine, 5 State Prize of Ukraine.
M.D. Physician (Undergraduate program)
In the educational process and university management widely used computer technology. There are 26 computer classes, using 4 channels Ipterpet network, access to which students and teachers free.
The university has 12 academic schools. The University maintains links and collaborates with medical faculties of universities in 19 other countries (including the US, Germany, France, Britain, Russia and others.), Close links with clinical departments of the 28 foreign pharmaceutical firms. Teachers departments involved in the implementation of 62 international projects.
VNMU was established when the first President of the Ukrainian Academy of Sciences, academician D.K. Zabolotny, raised the question to the Government about the necessity of opening a medical educational institution in Vinnytsya to serve the nation's needs for health care. VNMU began as Vinnytsya Pharmaceutical Institute (1921-1936), and later became Vinnytsya branch of All-Ukrainian Institute of Extra-Mural Medical Education (1930), and reorganized in 1932 as Evening Industrial Medical Institute with two faculties – medical-preventive and pediatric and in 1934 as Vinnytsya Medical Institute (1934).
VNMU is one of the few 
Medical Universities in Ukraine
 to be conferred the Honor of being designated as a "National Medical University" by the Government of Ukraine. Students of Vinnytsya National Medical University are eligible to apply for certification and licensure in over 150 countries in the world including: US, UK, Canada, Australia, India, Singapore, New Zealand, Germany, France, Italy, Russia, Finland, Denmark, Sweden, Poland, UAE, Saudi Arabia and etc.
Students from India are eligible to sit for the National Board of Examination (NBE) and to register with the Medical Council of India (MCI); after obtaining an "Eligibility Certificate" from the MCI prior to sitting for the Competency test conducted by the NBE and complying with any other guide-lines of the certification authority.
Similarly, students /graduates of Vinnytsya National Medical University are eligible to sit for the licensure & certification examinations of many other countries such as Australia, Canada, New Zealand, UAE, Singapore etc. All students & graduates should educate themselves on the licensure policies in their respective home countries and countries where they propose to practice and prepare accordingly – in terms of: Education, documents, attestation immigration, subject competency exam, language competency examination and residency and work permit laws.
Faculty Of General Medical
The Medical course at KMU takes six years and leads to MD (Doctor of Medical) or MBBS.
In the under graduate program, during six years of study the students learn different subjects from fundamental subjects disciplines to special medical subjects.Admission to the medical faculty takes place after conclusion of a contract. Foreigners learn in group of eight to ten along with other international students. The second year students attend their clinical studies where they can gain experience in nursing the patients. Clinical subjects are taught beginning from the third year of study.
The medium of instruction in the Medical faculty is English and Russian language.
The State Final Examinations On All The Disciplines According To The Syllabus Are Held Within
One System Through 2 Stages:
Testing practical proficiency of final-year students (when exams on clinical disciplines are taken, testing takes place at the patient's bed).
Testing scientific/theoretical proficiency.
The successful students who will complete study of six years, will be awarded medical degree after passing the state exams. There is a wide range of specialization available in the public and private sectors, involving research, academic medicine, public health, clinical medicine and other areas. Specialties include Cardiology, Oncology, Pediatrics, Psychological Medical, Surgery, Pathology, Public Health, General Practice and many others.
University's structural divisions:
6 faculties with 55 departments (39 clinical departments, 16 – theoretical), self-financing preparatory courses;
center of new information technologies (computer classrooms, TV studio, printing house, office for computer printing, Internet unit);
scientific research center comprising of 7 research laboratories and experimental clinic (vivarium);
units for operation of university's facilities, for creation normal working conditions of university staff members, students living conditions in dormitories, etc.;
library, 7 licensed laboratories.
As of 01.01.2013 the University staff is 1646. The teaching staff consists of – 812 persons. Now, specialist's training is carried out at 55 departments, with competent scientific-pedagogical staff of 120 doctors of science including 75 professors, 17 academicians, and 5 members-correspondents of Academies of Science, 559 candidates of science including 283 associate professors, teachers with no degree – 138. Seven lecturers were given honorary titles of the Honoured Scientist and Technologist of Ukraine, and many of its research workers are laureates of the State Prize of Ukraine. Each year teachers defend 4-6 doctoral and 30-35 candidate's theses. In 2012 11 doctoral and 113 candidate's theses were presented.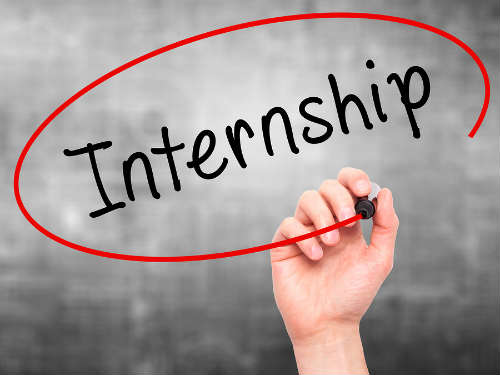 Every student studying at VNMU undergoes one year of clinical rotations in subjects such as Internal medicine, pediatrics, surgery, obstetrics and gynecology and other additive subjects during their final year of education.
The certificate for the same can be obtained from Ukrainian Medical Council and Abroad Advice helps its students to obtain the same.
The Internship declares any student completing the curriculum as a complete doctor and the same is accepted all over the world except India.
In India a student has to finish his screening test and undergo a compulsory rotatory internship in India before he/she gets his permanent registration in Medical Council of India or license to practice as a physician.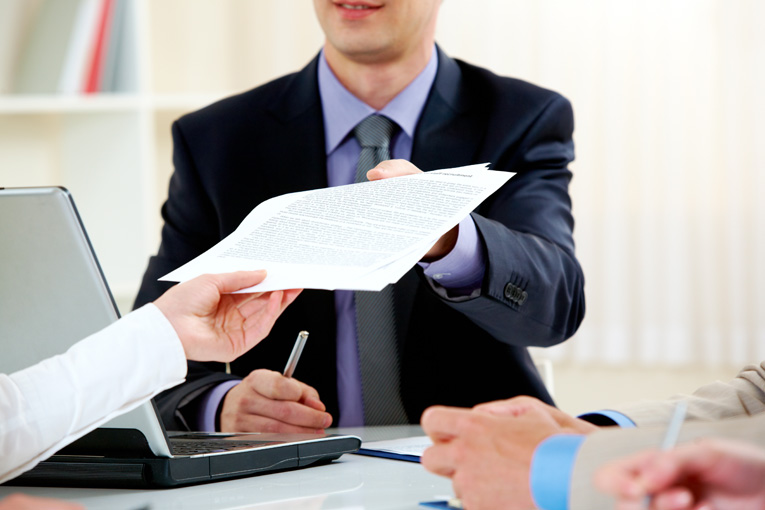 For Admission To Undergraduate Program Following Are The Eligibility Requirements:-
Why choose Abroad Advice for MBBS ?
We at Abroad Advice are one of the best record holder education consultants in India. We have a team of expert consultants who offer well-researched assistance and comprehensive counselling for you to make a bright career in the field of Medicine. Abroad Advice has several centers across the subcontinent, and each one follows the uniformly structured way of providing excellent results that ensure a satisfactory experience for our valuable clients. We at Abroad Advice have the experience and resources to ensure you get access to everything that you may require for an MBBS admission in one of the top global universities. Team Abroad Advice works with the applicants like a family and supports them at every step. Years of experience, a skilled and dedicated team and access to a multitude of resources have enabled us to assist hundreds of Indian students to get admission in the top medical colleges in the various European countries.
Advantages of Consulting Abroad Advice