Abroad Advice Educational Consultancy Services
Uzhhorod National Medical University, Ukraine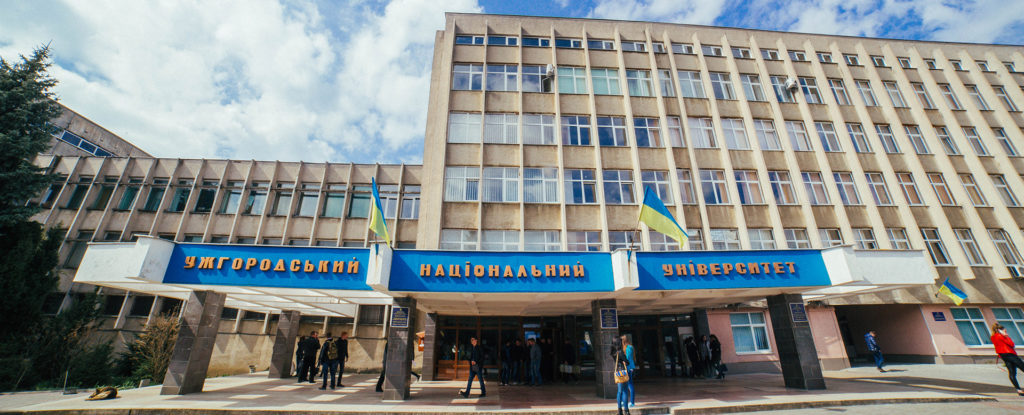 After the establishment on October 18, 1945, Uzhhorod National Medical University has received the status of autonomy in the Carpathian, Ukraine. Uzhhorod National Medical University is the largest university in the Carpathian region. From the past years, the university has developed its own school of teaching, scientific and educational traditions.
Uzhhorod National University has 1275 staff for scientific and pedagogical work, 146 doctors of sciences, 698 candidates of sciences, 11 honored scientists, 4 honored workers of National education of Ukraine & 14 honored doctors of Ukraine.
Around 13,000 students study medicine at UNU. University trains the specialists in different areas of qualification level, 53 areas of a bachelor degree, 101 specialties, Masters, Junior specialists etc. Uzhhorod National Medical University has received a rank in 13th position among all other universities in Ukraine.
| | |
| --- | --- |
| | M.D. Physician (Undergraduate program) |
| | |
| | |
| | |
| | |
| | |
| | |
| | |
Benefits of Studying MBBS at Uzhhorod National University
These points mentioned below are some of the reasons to push your thoughts about taking MBBS admission to Uzhhorod National University:
Eligibility Criteria: For MBBS Course
Students have to fit in the following eligibility criteria to get admission to Uzhhorod National Medical University for the MBBS course: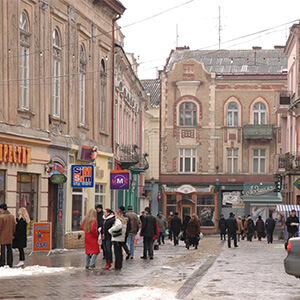 Uzhhorod is the center of Zakarpattia region located on Uzh river about 800 km west of Kyiv on Slovakia border. Uzhhorod has a population of 113,000 with the area of 65 sq.km at the foot of Carpathian mountains. Uzhhorod has temperature continental climate.
Uzhhorod is protected from cold winds by the Carpathians. Old castle is the main attraction of the city located in south-east region. The average temperature in January is minus 1.7 degrees Celsius and in July is plus 20.9-degree Celsius.
Uzhhorod is one of the regional centers of Ukraine with urban transport represented by minibuses and taxis. Uzhhorod belongs to the type of cities having significant architectural heritage, architectural ensemble, architectural monuments, and local significance. Uzhhorod has a botanical garden of national importance, two botanical and hydrological monuments of nature.
Students need to follow these steps to take admission in Ukraine for MBBS in Uzhhorod National Medical University:
Being in the new country and city students may need help and guidance. 'Select Your University' with cooperation of Uzhhorod National Medical university provides the special airport pickup service for our students to help them reach safely to the college campus:
Students going for a medical degree in foreign countries can face some confusion at first. Select Your University and Uzhhorod National Medical University take care of the students. There is an 'Airport Pickup Service' for all the Indian students going for medical education at Uzhhorod National Medical University.
It has been taken care of to pick the students from the airport to the university campus by the Uzhhorod National Medical University. The students who are arriving for the first time in Ukraine are taken care of pick up as well as temporary accommodation service.