Abroad Advice Educational Consultancy Services
American University of Antigua, Osbourn, Antigua & Barbuda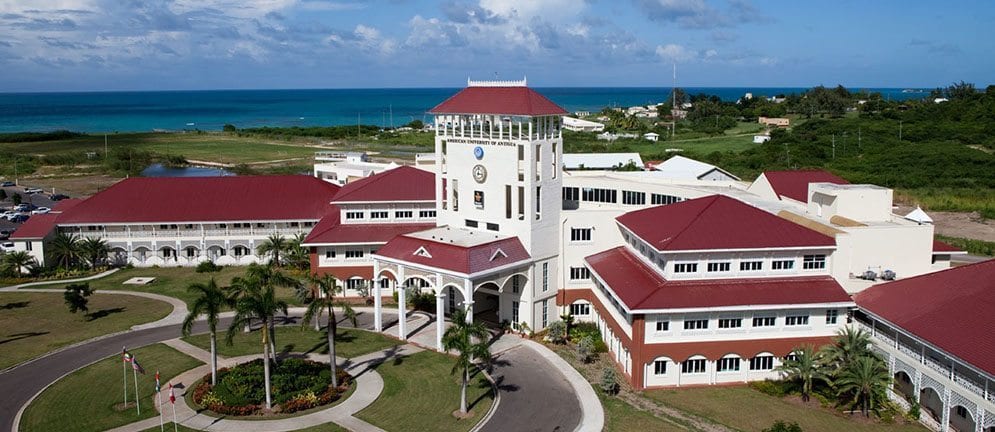 AUA was founded in 2004 with the mission of addressing the growing shortage of doctors in the United States. Garnering the support of world-renowned Manipal Academy of Higher Education, AUA has developed into a hub of international education, centred in a recently-built 150,000 sq ft and technologically advanced campus. The basic sciences curriculum at AUA consists of two semesters per academic year. This is in line with US medical school programs and, coupled with AUA's new campus, provides a learning experience unequalled in the Caribbean.
American University of Antigua (AUA) College of Medicine was established with the US medical educational model in mind. Indian students who aspire to pursue medicine in the top US med schools consider AUA as an affordable alternative. The innovative curriculum models like the Curriculum Next and the Home room concept have been introduced at AUA to enhance the learning experience of the students.
Compared to most medical schools in the USA, the admission process at the American University of Antigua College of Medicine is simple and effortless for Indian students. The admission procedure at AUA lays emphasis is on aptitude and the passion to be a doctor, rather than marks. This makes AUA an ideal option for Indian students who aspire to study MBBS abroad.
Students who are looking to study MBBS in USA are required to complete a bachelor's degree program to enter top medical schools in the USA. There are specific Pre Med programs that lead to Bachelor of Science (BS) to help students get MBBS admission in USA. The Pre Med program also helps students prepare for MCAT.
Admissions Open for Intake-2020
M.D. Physician
(Undergraduate program)

USD.4700 (6 Years)/ 5500(5 Years) 1st Year

USD. 2100(6 Years) /3200(5 Years) Per Year

USD. 300(6 Years) / 425(5 Years) Per Year
A brief look at some of AUA's biggest achievements will give prospective applicants a boost of confidence about their decision to seriously consider AUA:
Why choose Abroad Advice for MBBS ?
We at Abroad Advice are one of the best record holder education consultants in India. We have a team of expert consultants who offer well-researched assistance and comprehensive counselling for you to make a bright career in the field of Medicine. Abroad Advice has several centers across the subcontinent, and each one follows the uniformly structured way of providing excellent results that ensure a satisfactory experience for our valuable clients. We at Abroad Advice have the experience and resources to ensure you get access to everything that you may require for an MBBS admission in one of the top global universities. Team Abroad Advice works with the applicants like a family and supports them at every step. Years of experience, a skilled and dedicated team and access to a multitude of resources have enabled us to assist hundreds of Indian students to get admission in the top medical colleges in the various European countries.
Advantages of Consulting Abroad Advice