Abroad Advice Educational Consultancy Services
AMA School of Medicines, Manila, Philippines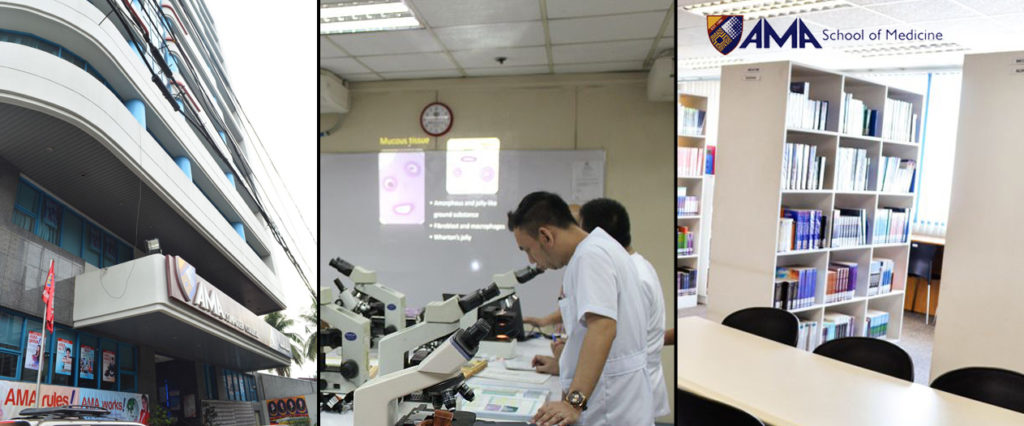 MBBS, MD or Medical education in the AMA School of Medicine leads to the MD degree which is equivalent to the MBBS degree in UK, Singapore, India and other commonwealth countries. AMA's medical degree is recognized as equivalent to the MBBS course in India by the Medical Council of India (MCI) and students will be given a license to practise in India similar to MBBS doctors from India, after completion of licensing formalities with the MCI in India.
Similarly the Medical Degree from AMA is recognized as equivalent to the MBBS Degree in UK by the General Medical Council in UK and the medical councils in Singapore, Australia and Gulf countries. All Degrees are recognized by the USA.
AMA International University (Bahrain): A partnership between the Kingdom of Bahrain and AMA Education System serving AMA's programs in the Arab Region.
AMA School of Medicine is part of the AMA Education System. Dr. Amable R. Aguiluz V, is the founder of the Group. He has been an Ambassador of the Philippines to the Gulf Countries. He named college after the initials of his father's name, Amable Mendoza Aguiluz V, Sr. The AMA Educational System include the following educational institutes.
| | |
| --- | --- |
| | M.D. Physician (Undergraduate program) |
| | |
| | |
| | |
| | |
| | |
| | |
| | |
Why choose Abroad Advice for MBBS ?
We at Abroad Advice are one of the best record holder education consultants in India. We have a team of expert consultants who offer well-researched assistance and comprehensive counselling for you to make a bright career in the field of Medicine. Abroad Advice has several centers across the subcontinent, and each one follows the uniformly structured way of providing excellent results that ensure a satisfactory experience for our valuable clients. We at Abroad Advice have the experience and resources to ensure you get access to everything that you may require for an MBBS admission in one of the top global universities. Team Abroad Advice works with the applicants like a family and supports them at every step. Years of experience, a skilled and dedicated team and access to a multitude of resources have enabled us to assist hundreds of Indian students to get admission in the top medical colleges in the various European countries.
Advantages of Consulting Abroad Advice