Abroad Advice Educational Consultancy Services
Kazakh Medical University of Continuing Education, Almaty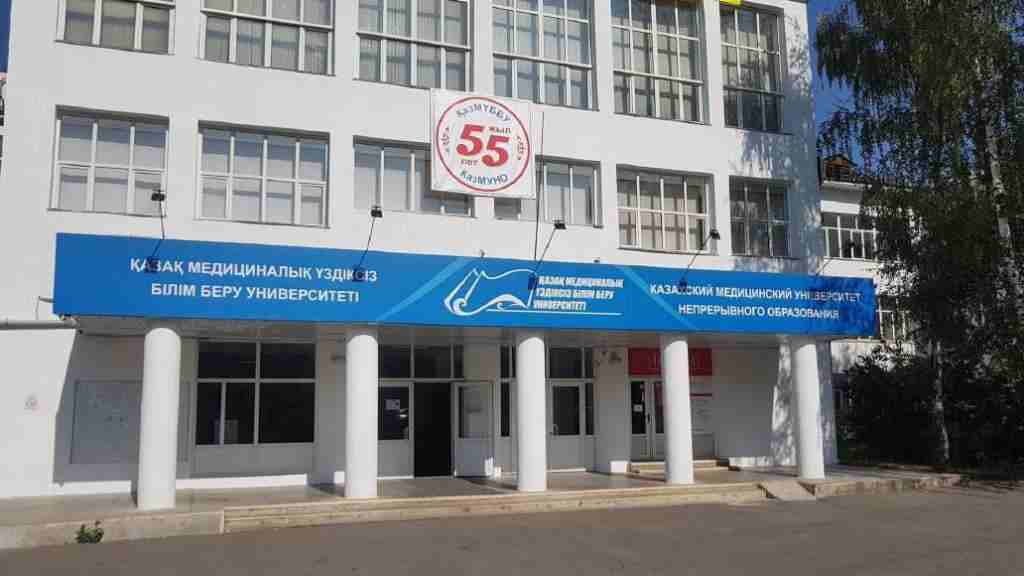 The Kazakh Medical University of Continuing Education was founded in August 1963, when the USSR Council of Ministers decided to establish the Almaty State Institute of Postgraduate Medical Education (ASIPME). By the Decree of the Government of the Republic of Kazakhstan in May 2014, the Institute was reorganized and renamed the Kazakh Medical University of Continuing Education.
The pride of the university is the faculty, including the highly qualified specialists. Among them there are the laureates of the State Prize, Honored Scientists of the Republic of Kazakhstan, Honored Doctors of the Republic of Kazakhstan, members of the Academy of Sciences of the Republic of Kazakhstan and foreign countries, and chief external experts of the Ministry of Public Health. More than 200 teachers have got various academic degrees, 65 of them are Doctors of sciences, 132 are Candidates of sciences, 55 employees have got an academic Master's degree.
In Kazakh Medical University of Continuing Education, there are more than 50 departments and courses that cover the entire education cycle: undergraduate and internship programs, residency, master's program, doctoral studies and supplementary education. Every year about 1,500 students are admitted and over 10,000 specialists from all regions complete the advanced training.
Admissions Open for Intake-2020
M.D. Physician
(Undergraduate program)
All documents need to be submitted in Original as well as 3 Set of Photocopies
Why choose Abroad Advice for MBBS ?
We at Abroad Advice are one of the best record holder education consultants in India. We have a team of expert consultants who offer well-researched assistance and comprehensive counselling for you to make a bright career in the field of Medicine. Abroad Advice has several centers across the subcontinent, and each one follows the uniformly structured way of providing excellent results that ensure a satisfactory experience for our valuable clients. We at Abroad Advice have the experience and resources to ensure you get access to everything that you may require for an MBBS admission in one of the top global universities. Team Abroad Advice works with the applicants like a family and supports them at every step. Years of experience, a skilled and dedicated team and access to a multitude of resources have enabled us to assist hundreds of Indian students to get admission in the top medical colleges in the various European countries.
Advantages of Consulting Abroad Advice