Abroad Advice Educational Consultancy Services
The University of Georgia, Tbilisi, Georgia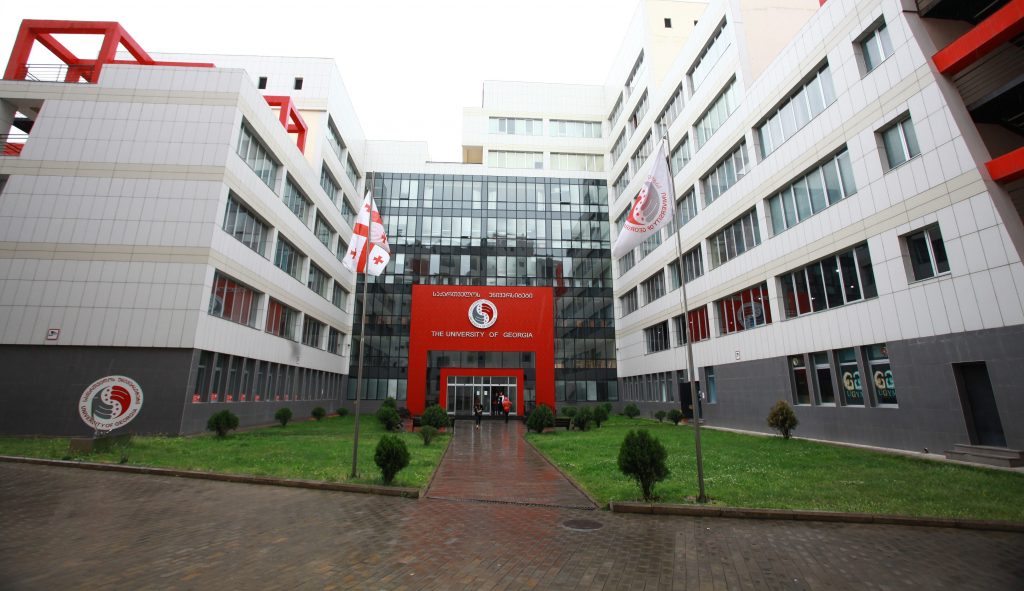 The University of Georgia is a high-ranking, largest private educational institution located in Tbilisi, Georgia, IS a member of European Higher Education Area (EHEA) , The Bologna Follow-Up Group – BFUG , Copenhagen Declaration, (basis for the development of the mutual quality assurance framework for the education and training in Europe), ENIC-NARIC Network (EU academic recognition and mobility) ; MCI in India, MSRT recognition in Iran, Yok in Turkey and many similar educational integration and agreements. These and university aggressive research level made the university performance very outstanding in the region and degrees and diplomas are accredited around the world and highly acceptable in EU and US.
UG has accomplished to acquire best educational infrastructure and high educational standards in the Caucasus region. Today, UG is in leading ranks of regional educational institutions, dedicated to the personal growth of every student, so that not only do they graduate as expertly trained professionals, but are also prepared to take on the challenges of the real world. The University of Georgia is equipped with modern computer technologies and newest labs. In line with theoretical knowledge, students have the opportunity to gain practical experience and work with various technical and scientific equipment. Our faculty is dedicated to teaching creatively and with enthusiasm, helping raise young professionals with a demonstrated commitment to the public. For international students, the University of Georgia currently offers programs in these fields:
| | |
| --- | --- |
| | M.D. Physician (Undergraduate program) |
| | |
| | |
| | |
| | |
| | |
| | |
UG is proud of its diverse community with cross-cultural awareness. It welcomes students from all around the world, making it a hub of knowledge with an international ambiance. International students have equal opportunities, including full-fledged student life and career development possibilities. UG promotes a healthy lifestyle and offers excellent infrastructure to actively practice sports and fitness. Students have access to various indoor and outdoor sports stadiums as well as tennis courts and a well‐equipped fitness center. UG students have the opportunity to establish clubs and bring to life innovative ideas and engage in exciting activities. Students receive support to fully realize their potential and experience memorable moments at the University of Georgia. Today, the university has the honor to offer its students modern facilities and the learning environment in which they can gain a high quality education as well as practical experience. The knowledge and skills acquired at our university are a guarantee of a successful career not only in Georgia but also in the international labor market. The information on procedures and other details regarding admission is available on the official website of the University of Georgia– www.ug.edu.ge.
Why choose Abroad Advice for MBBS ?
We at Abroad Advice are one of the best record holder education consultants in India. We have a team of expert consultants who offer well-researched assistance and comprehensive counselling for you to make a bright career in the field of Medicine. Abroad Advice has several centers across the subcontinent, and each one follows the uniformly structured way of providing excellent results that ensure a satisfactory experience for our valuable clients. We at Abroad Advice have the experience and resources to ensure you get access to everything that you may require for an MBBS admission in one of the top global universities. Team Abroad Advice works with the applicants like a family and supports them at every step. Years of experience, a skilled and dedicated team and access to a multitude of resources have enabled us to assist hundreds of Indian students to get admission in the top medical colleges in the various European countries.
Advantages of Consulting Abroad Advice